Hello design lovers !! A blog always begins with a good presentation, so I am going to dedicate this first blog entry to explain a little what Carambel is, how it works and how it was conceived.
Carambel started out as a mixture of ideas and concerns that ran through my head, I have always been very creative and I have enjoyed a lot doing my own projects, as a child I attended painting classes, I drew all the time and my parents always brought me art books of their travels. A little older, while I was studying my degree, I bought a sewing machine and enrolled in sewing classes to learn how to make my own clothes. There were many things that I wanted that I could not find in the stores, so I began to make them myself..
Working as an architect, I didn't feel the tickle of trying to start something on my own either. And why not? In that shock of giving myself a chance, I jumped.é.
(In another post I tell you all the things I have done outside the brand)
Thus, little by little I began to conceptualize and ask myself questions: what are you looking for After many coffees, music, walks and talks, I knew: a brand. And you will say and no longer, of course not. That was only the beginning. But I wanted to go much further, I am passionate about architecture and fashion and that had to be reflected in my creations. Then I knew it, I had to generate something iconic, a brand that combined a relationship of three: artistic influence, architecture and design, in such a way that they revealed my own training and my interests. In addition, it is well known that a good design does not understand fashions or trends, but is timeless, useful, eternal and always beautiful, do not believecreéis?
We have proof of Charlotte Perriand's designs that we all want to have in our little houses:
With this idea already formalized, the illusion filled my body with a huge desire to move forward. And like all entrepreneurs, friends, you have to take the competition into account. For this, it is essential to stand out, to be different. Then, many questions addressed me: how to differentiate myself from the market in the world of jewelery, how to make beautiful jewels, that people wear and that at the same time stand out for their design and also have a strong identity that everyone recognizes .zca.
I don't know if you know, but designing something simple and at the same time striking is not easy at all.
And also, every good designer knows that you have to comply with the ten commandments of the master Dieter Rams in his designs, be they jewelry, coffee makers, architecture or clothing!!
I leave them here to refresh your memory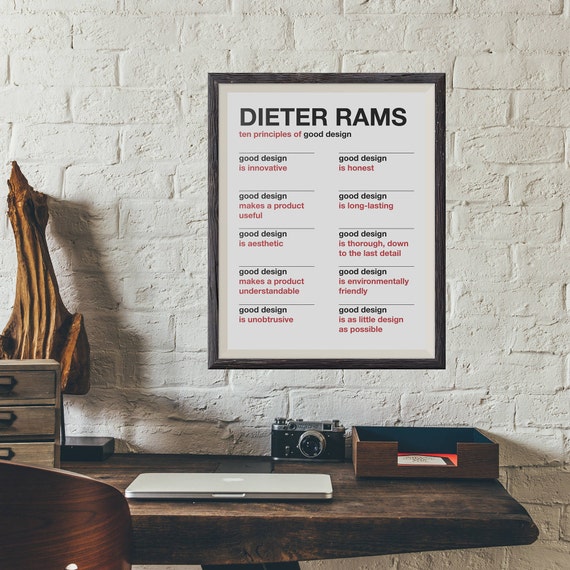 CaptivadesignCo
So starting from this base and taking into account these principles, the solution for me was always to be inspired by art and architecture, taking it to the field of jewelry.
When looking for references outside the world of jewelery and when conceiving them from a mind alien to the traditional techniques of this, different results are obtained!
And that is mainly the essence of the Carambel brand
And now, friends, allow me a little reflection: in the midst of this saturated market influenced by the strong tendencies of globalization that the big firms mark, it does not feel like going from time to time to what is different from everything that exists in that tumult. You want to find brands that stand out above the rest because of their design, because of that mark you sayes… this Yes.
We look for those things that are different, elegant, that accompany you and make you feel special, that have a story and that make you participate in it, because you want to be part of the design because they are unique and different.
Therefore, what you will always find here is going to be a practical and balanced design, covered in precious materials with the highest quality finishes.
And also all made in Spain, because here we do wonderful things and also innovate. Our artisans are admirable, let us recognize their worth..
These are the fundamental pillars of the brand, craftsmanship, design and practicality.
¿And my purpose Inspire you, give wings to your imagination, that you fly a little, that you combine, that you play and in this way your original things will come out, that will give a new and different touch to your day to day.a.
You already know me a little better, so here I am waiting for you with new things to tell you.
Lots of hugs and lots of encouragement!
Keep creative !!
Carmen.